Apply to the Major
How to declare the Psychology major
Once all prerequisite coursework and grades are posted in CalCentral, students can submit a short google form and meet with an advisor at which time a decision will be made on your application. That's it; a quick and easy form followed by a friendly chat!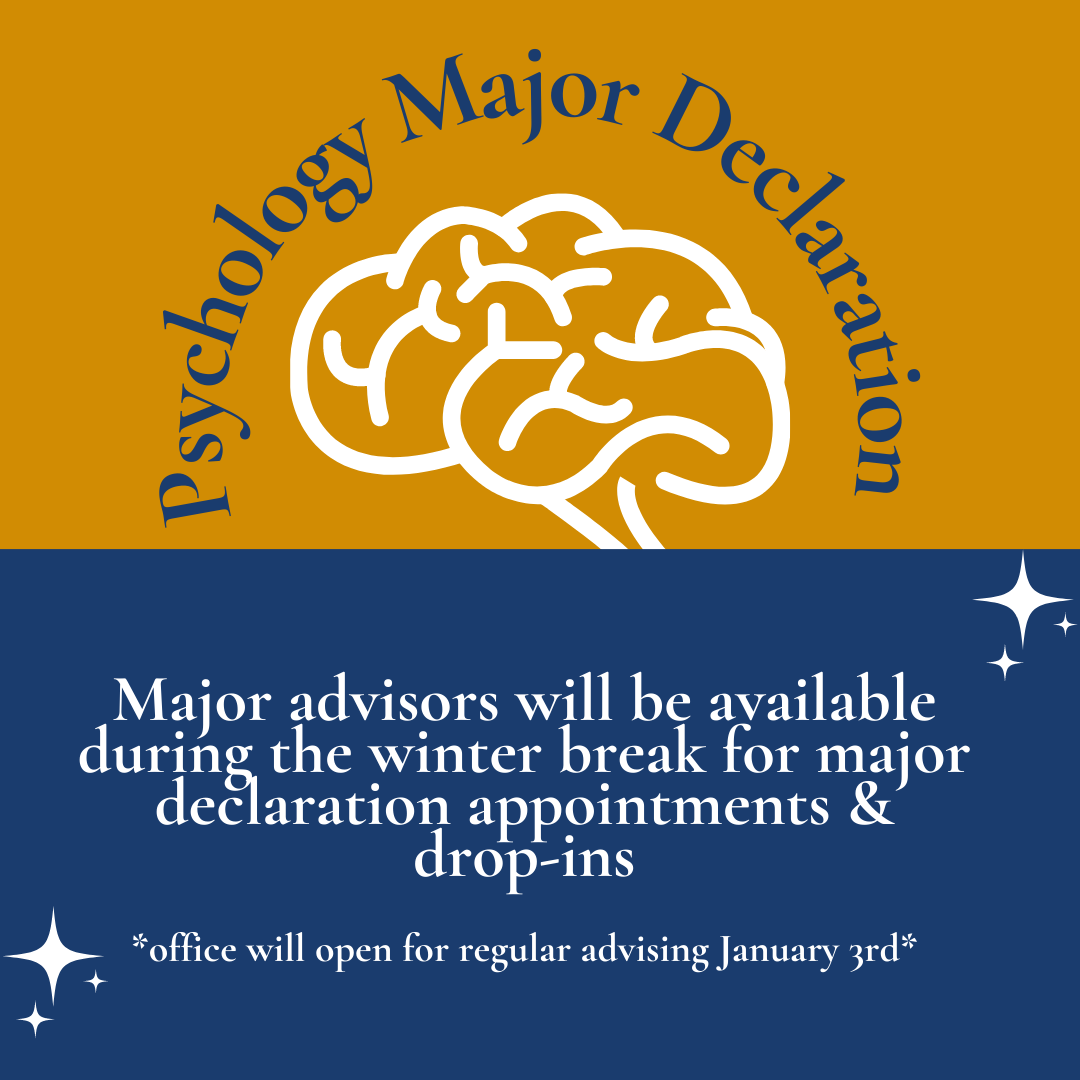 Psychology Major Declaration Appointments Now Available!
If you've just finished your last prerequisite(s) and you're ready to declare Psychology, be sure to sign-up for a 30-minute major declaration appointment with either Jennifer, Olivia, or Christine on CalCentral!
Read below for more specifics on the process. 
Steps to Declaring the Psychology Major

1)  Complete your prerequisite coursework and wait for grades to post to CalCentral.

2)  Once all your prerequisite coursework grades are posted in CalCentral, complete this form to declare your intent to major in Psychology.

3)  Upon completing the Google form, schedule a 'Major Declaration' appointment to meet with a major advisor. We realize that during peak periods, you may have to wait a bit before meeting with an advisor.  Not to worry, we will rely on the date you submitted the major declaration form when considering whether or not your application falls within the guarantee window even if you can't meet with an advisor before the beginning of the new semester.

4)  If Psychology is not your first major, follow all steps required to declare a double major or simultaneous degree prior to the appointment with the major advisor.

If your application is within the guarantee criteria and Psychology is your first major, we'll be able to declare your major during the appointment.  If your application is not exactly within the guarantee window, that's fine; we can talk about your specific circumstances and what the next steps may be. 

If you have any questions about this new process or how to proceed, don't hesitate to reach out.  We're here to help!  

Advice to Pre-major students

Students who intend to declare the Psychology major are encouraged to check in with the Student Services Office periodically.  You are welcome to drop-in for peer advising, schedule an appointment with a major advisor, and get involved in departmental student activities and events, such as:

Attending workshops hosted by peer advisors.
Joining the Psychology Majors bCourses to receive email notifications about psychology related events and opportunities.  Request access by emailing psychsso@berkeley.edu. 
Enrolling in the Personal Development in Psychology DeCal course regularly offered by advanced Psychology majors. 
Taking a freshman or sophomore seminar with a faculty member from the Psychology Department.
Following us on social media!