Graduate Program
The goal of the graduate program in Psychology at Berkeley is to produce scholar-researchers with sufficient breadth to retain perspective in the field of psychology and sufficient depth to permit successful independent and significant research. The members of the department have organized themselves into six training units. The requirements for each unit vary but always involve a combination of courses, seminars and supervised independent research. Students are also encouraged to take courses outside the Psychology Department, using the unique faculty strengths found on the Berkeley campus to enrich their graduate training. We are a STEM designated program.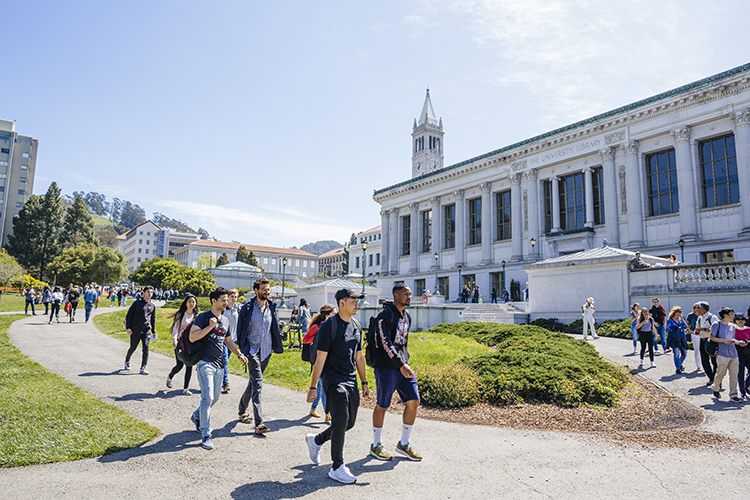 For the Latest updates on COVID-19 related exceptions to policy relevant to Graudate Students, please see Graduate Division's Resource Page.
Areas of Specialization

The areas offered to students to specialize in are the following:

Behavioral and Systems Neuroscience
Clinical Science
Cognition
Cognitive Neuroscience
Developmental
Social-Personality

To learn more about each offered area visit: Research Areas

Considering Graduate School in Psychology?

Here are answers to most commonly asked questions about the process of applying to graduate school.

How do I find a program that is right for me? – See this handy decisions tree, reposted from University of Houston Psychology website, to help you determine a route to your desired Psychology career.

​For those interested in our Clinical Program, visit Mitch's Uncensored Advice for Applying to Graduate School in Clinical Psychology to answer many of your questions, including those you may have not previously considered.

General Application Requirements

GRE scores (please note; the GRE is not required for FA23 Applications)
GPA
Transcripts
Resume or A curriculum vita (CV)
Well-written personal statement(s)
Letters of recommendation

You will want to check requirements for each school to which you plan to apply, but the above links to Cal's graduate program will give you an idea of what to expect.