Peer Advisors
Peer Advisors are Psychology majors who complement the SSO advising services by sharing their knowledge of and experience with lower division requirements and upper division classes, experience with student groups on campus, preparation for life beyond the bachelor's degree, and use of various campus resources.
Got a question? Ask a Peer!
Peer Advisors are available during Fall and Spring semesters Monday-Friday from 9am-12pm, and 1-4pm.
The Peer Advisors can also be contacted via email at psychsso@berkeley.edu.
Fall 2019 Peer Advisors
Reach out and ask for help. Getting guidance and insights from others can make a difference in your academic life here at Berkeley.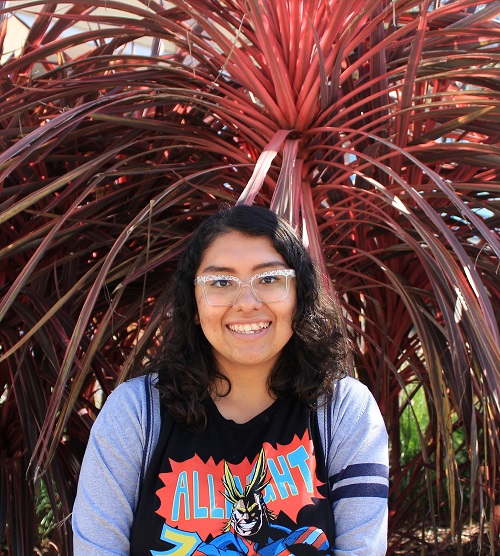 Alma Barrera
Alma is a 3rd year undergraduate student majoring in Psychology and minoring in Disability Studies. She is a first generation student of color from Santa Ana, CA. Her career goal is to become a counselor that serves high school students from low-income school districts. Apart from peer advising, Alma also helps run Student-to-Student Peer Counseling, a student-run organization that provides free, anonymous and confidential peer counseling to all Berkeley undergraduates. Additionally, she is also a research assistant in Dana Carney's lab at Haas and works part-time at Sproul Hall. In her free time she likes to read, doodle, and watch The Office for the millionth time.
"There is no charm equal to tenderness of heart." - Jane Austen
Enna Chen
Enna Chen is a junior undergraduate student majoring in Psychology and minoring in Education. She currently works at Berkeley Social Interaction Lab (BSI), and Emotion and Emotion Regulation Lab (EER), and hopes to conduct an Honors Thesis next year. Enna has been facilitating the Kindness, Compassion and Empathy DeCal since her sophomore year, and she also serves as a peer counselor at the Student-to-Student Peer Counselling club. Enna is an international student from China who has studied in Canada, Russia, and many other countries. Her research interests as well as her career goals are centered on the psychological well-being of cultural outsiders. She also has a strong interest in early intervention for children with Autism Spectrum Disorder. In her spare time, Enna is a jazz singer, and she enjoys hiking and camping.
Take advantage of all the opportunities on campus. Try things out, but know your limits. It's okay to let something go. You can't do everything at Cal.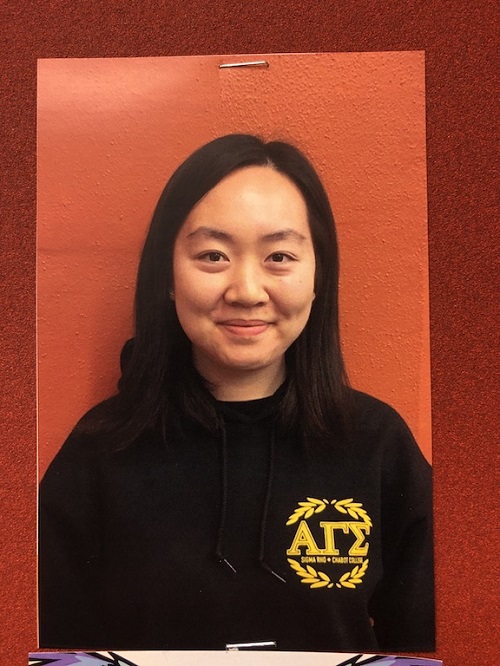 Kelsey Fung
Hello! I am a senior studying Psychology, interested in counseling, but also Industrial/Organizational Psychology. I was born and raised in the Bay Area and transfered to Cal from Chabot college. I work as an RA in the Zhou Family and Culture lab and study how cultural orientation impacts stress and cognition in the Chinese-American population. I am also very in-tune with my culture and love Chinese entertainment! Some hobbies I engage in my free time include board games, kayaking, karaoke, and hitting the gym! At Cal, I am also a part of Intervarsity CCF and HKSA.
Keep moving forward. Obstacles may knock you down or cause you distress, but just let those be lessons to you; lessons to help you move forward.
Brandon Leggins
I am first generation college student, and I am a senior who is from from Lancaster, CA. I am majoring in psychology and I am specifically interested in clinical psychology. This summer I am working in Dr.Keltner's social interaction lab. After graduation I plan on pursuing my PhD in Clinical psychology. A career I am open to is a professor, I want to teach others about the importance of mental health and hopefully help destigmatize mental illnesses in our society today. During my free time I enjoy playing basketball, quoting memes, and watching youtube. Enjoy this picture of me with my favorite animal
Fear can only push you that much. It is love that can help you soar. It can be challenging being at Cal sometimes. Just focus on your passion, ask for help, and surround yourself with great people.
Tien Nguyen
Tien is a fourth year, first-generation transfer student from San Jose, CA majoring in Psychology. Originally from Vietnam, she worked on projects with visually impaired college students and taught English to elementary and high school students before moving to the US and continuing her education. She is interested in Cognitive Pscyhology and Social Psychology, especially on human emotions and mental health of immigrants. This summer, Tien is working at the Equity, Diversity, and Empathy Navigation Sciences (EDENS) Lab with Professor Okonofua to promote teacher-student relationships and hopes to become an academic counselor or school psychologist in the future. Previously she also participated in Sage Mentorship Project. Outside of class she loves art, nature, astronomy, cat videos and all types of dessert!
Trust your guts and intuition. We have the answers within us, the trick is silencing our minds so we can hear it.
Jaylissa Zheng
I am a nontraditional student, I lived and worked in New York for 6 years before returning to my education. I'll be senior starting in Fall majored in Psychology. I am interested in both Clinical Psychology and Social psychology particularly in health and emotion. Other than classes, prepping for honors and studying for graduate school exam, I work at Dana Carney's Microlab, I volunteer at John Muir behavioral health's expressive arts therapy departments, and am a crisis line counselor volunteer as well. My passion is both practice and teaching yoga and teaching others the importance of mindfulness practice. I love art, animals, and being out in nature :)
Melissa Jauregui
Hello! My name is Melissa Jauregui, I am a senior majoring in Psychology with a minor in Child Development as a transfer admitted last fall. I was born and raised in the Bay Area, mainly Oakland, (Go A's), and am the eldest of six children. I have played softball since I was five, and all five of my siblings play sports as well. As a first-generation college student, I'm very excited to graduate this upcoming year, and in being able to help as many students as possible in the process. I am passionate about helping others, and want to pursue graduate school after a gap year, and hopefully interning in a clinical program. My specific area of interests are Developmental, and Clinical Psychology, and in the future, I hope to work with youth as a child and adolescent psychologist.