Peer Advisors
Peer Advisors are Psychology majors who complement the SSO advising services by sharing their knowledge of and experience with lower division requirements and upper division classes, experience with student groups on campus, preparation for life beyond the bachelor's degree, and use of various campus resources.
Got a question? Ask a Peer!
Peer Advisors are available during Fall and Spring semesters Monday-Friday from 9am-12pm, and 1-4pm.
The Peer Advisors can also be contacted via email at psychsso@berkeley.edu.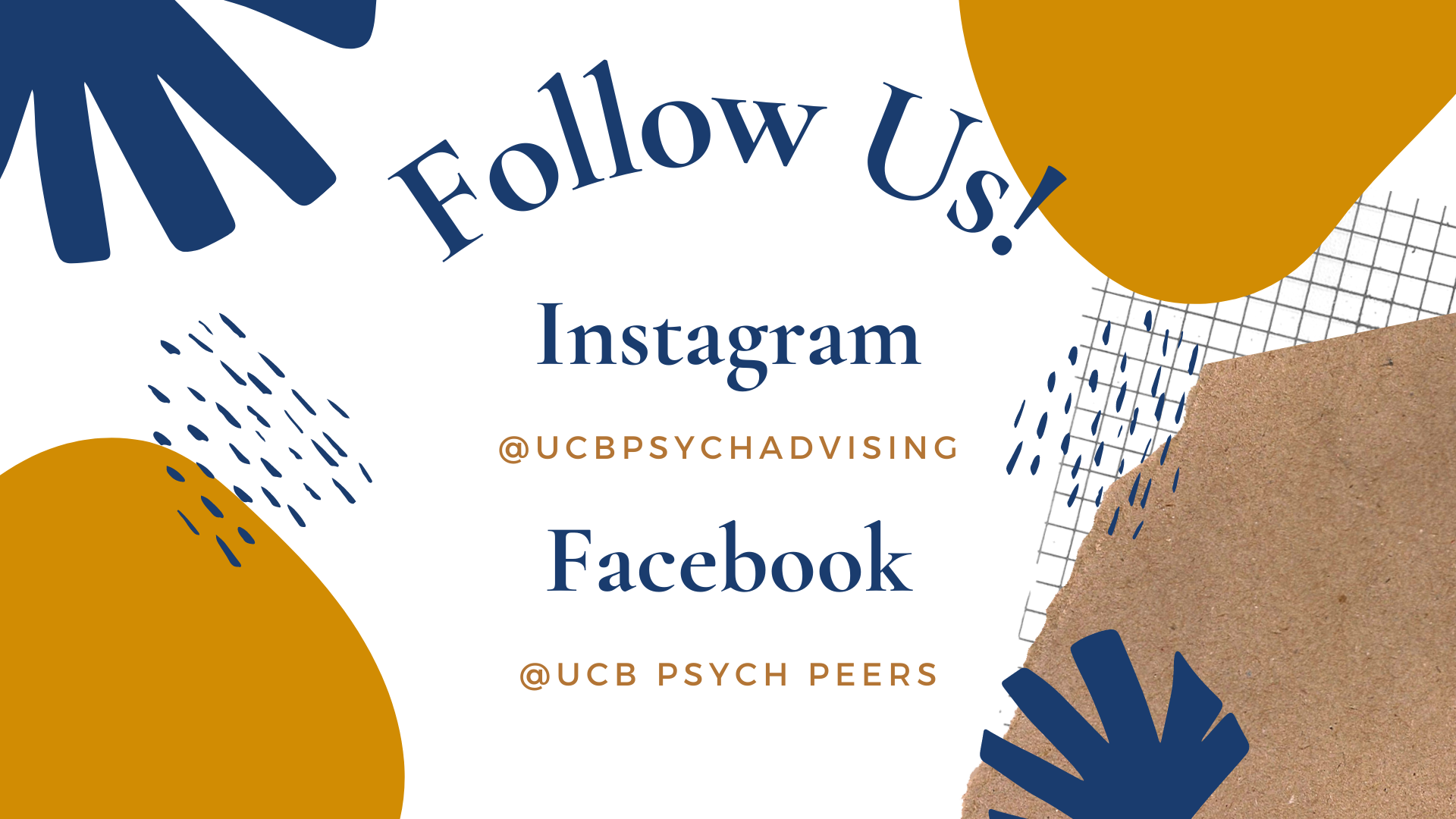 Fall 2021 Peer Advisors
Maria Chavez
Hi guys! Maria is a third-year psychology major. She is from Pleasanton, California only about 40 minutes away from Berkeley. Apart from psych and being an advisor, she is also part of the student to student peer advising club (SSPC) on campus as well as the Social Interactions Research Lab. In her free time, she loves hanging out with her friends and family, coloring, binge-watching shows, and eating. She is passionate about overall health and wellness whether that involves taking care of one's mind and/or body. She also loves working out and weight lifting. Whether it be about advising, just hanging out, or talking, don't hesitate to drop by! :)
Kwan Limbhasut
Kwan is a peer advisor for the psych department. Her main topic of interest in psychology is how technology especially social media affects people's mental health and behavior. On her free time, she loves taking photos and exploring new places.
Leela Romero
Leela is a senior majoring in Psychology, with plans to go on to grad school. Prior to her return to Cal for the Fall 2020 semester she spent 15 years working in eCommerce in the beauty industry. In addition to Cal she previously attended City College of San Francisco, earning a 4.0 GPA and Dean's List designation. She is proud of her status as a transfer and DSP student and looks forward to assisting her peers of all backgrounds as they navigate the department and university. In her spare time she enjoys cooking, reading, volunteering with a harm reduction mutual aid organization, travel (hoping to someday visit every continent), and spending time with her husband and two cats.
Hannah Shever
Hannah is a junior double majoring in psychology and cognitive science. She's from LA but used to live in Japan (and is also fluent in Japanese). She's passionate about clinical psychology, neuropsychology, and studying the brain in general. She also is interested in cultural psychology and is looking into a career as a biracial therapist or counselor. She's currently a research assistant for the Center for Human Sleep Science and is excited to research the relationship between sleep and the brain! In her free time, she loves to thrift/resell, play volleyball, or explore new museums and cafes.
Olivia Simon
Olivia is a third-year studying psychology who grew up in San Diego but has always loved the Bay Area for its history, weather, food, and culture. She is specifically drawn to forensic, social, personality, and industrial-organizational psychology and is looking to narrow in on one of these interests this semester. Her most recent position in the field of psychology involved being a research assistant for a personal development and therapy app. Aside from psychology, Olivia also enjoys reading fantasy and fiction, learning about historical fashion, and watching video essays. She is excited to talk about anything to anyone, so feel free to stop by any time!