Knight and Scabini make $500K bequest to support Berkeley Neuroscience and Psychology graduate students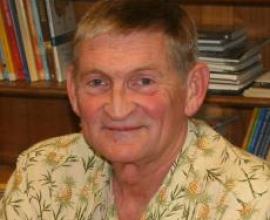 Robert Knight, a UC Berkeley professor of psychology and member of the Helen Wills Neuroscience Institute (HWNI), and his wife Donatella Scabini have Robert Knight and Donatella Scabini announced that they will bequeath half a million dollars to the Berkeley Psychology Department and HWNI to support graduate students. The gift will be split evenly between Psychology and HWNI, and is to be used for graduate student support at the discretion of the respective Psychology Chair and HWNI Director.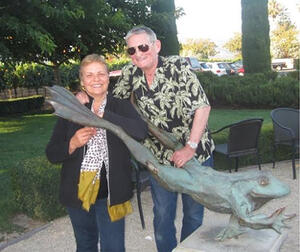 Knight, who is an MD, has been a faculty member at Berkeley for 22 years, and was the director of HWNI from 2001-2011. Scabini, who has a PhD in Neuropsychology, ran the neurological patient research program at Cal for 22 years. "The UC system has been good to me. Berkeley has been good to me," Knight says.
The bequest is named in honor of Knight's parents, Virginia and Robert Knight. "My parents really stressed going as far as you could in school. My dad only went to eighth grade, and my mother finished high school, but they wanted us to get educated," he says. Knight went to college on scholarships, which is one of the reasons that he and Scabini were inspired to make the bequest. "I was encouraged to be educated, and I benefited from philanthropy. So it's kind of like passing it on," Knight says.
Throughout the course of his career, Knight has mentored dozens of graduate students in his cognitive neuroscience research lab through the Berkeley Neuroscience PhD Program and the Psychology Graduate Program. "The lifeblood of any program is your trainees," Knight says. "The actual day-to-day work, the data collection, and the data analysis is being done by trainees. I think anything we can do to support them, we should." Knight says he hopes that the bequest will help encourage other faculty members to consider making similar plans for their estates.
For more information about Bob and Donatella and this bequest, you can view this video: