Faculty Lecture: Robert W. Levenson - Moments in Time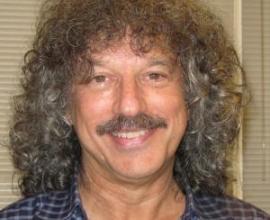 Distinguished Faculty Lecture: "Moments in time: Brief biobehavioral building blocks for health and social bonding"
Presented by the UC Berkeley Department of Psychology on Wednesday, October 11, 2023.
Speaker: Robert W. Levenson Ph.D, Professor of Psychology at UC Berkeley
Introduction: Dacher Keltner Ph.D, Professor of Psychology at UC Berkeley
We often use small dollops of information to make important judgements and predictions about ourselves, other people, and the situations we encounter. In this talk, I will describe how these thin slices of physiological and behavioral information can reveal important aspects of our current lives and the ways they will change over time. This work draws on both individual and dyadic level biobehavioral observations of varying durations and examines the clues they can provide regarding our current and future levels of health and well-being, as well as the quality of our most important social relationships.