Congratulations to Ozlem Ayduk for receiving 2020 Social Sciences Distinguished Teaching Awards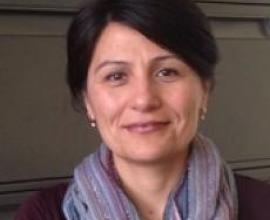 The Dean and Chairs of the Division of Social Sciences initiated the Distinguished Teaching Award to encourage and reward faculty members who have been exceptionally generous and effective in both undergraduate and graduate teaching. The Distinguished Service Award recognizes a faculty member who has made extraordinary service contributions to their department and to the campus.
https://ls.berkeley.edu/social-sciences-distinguished-teaching-and-disti...