Congratulations to Christine Mullarkey and Jennifer Ochoa on their receipt of a 2020 and 2021 Advising and Student Services Award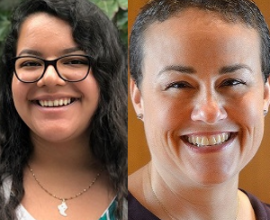 "The dynamic duo of Christine and Jennifer has saved the Psychology department thousands of dollars over the next years through their innovative rethinking of the major admission process. While the department stands to save money for no longer licensing database software, our students gain much from the new process. Admissions decisions are now made on a rolling basis. Students have the opportunity to connect with advisors in developmental conversations that promote engagement with the department, personalized advising based on goals and interests, and increased awareness of the myriad offerings available to them within the department and across campus."
https://advisingmatters.berkeley.edu/recognition/excellence-advising-stu...