Congratulations to Christina Maslach for having made Business Insider's annual list of 100 people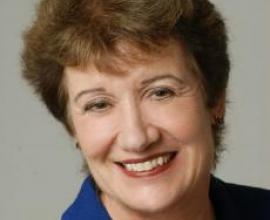 Insider's most prestigious list profiles 100 business leaders across 10 distinct sectors who are innovating, sparking trends, and tackling global challenges.
Transformers nominated in these categories are the disrupters and thought leaders that are driving unprecedented change, both for their organizations and communities, and across the global business world.
For the 2021 edition, we have introduced several new sectors which are top of mind after more than a year of global social and economic disruption, including Future of Work, Diversity, Equity and Inclusion, and Sustainability. We have also recast a number of categories, such as Shopping and Travel, to reflect how consumers and enterprises both are relying on the transformations taking place.
100 People Transforming Business is more than a list of people and career wins. Our editors have identified the most critical trends and sectors that have influenced change and investment over the past 12 months, and will continue to shape the future.
On December 9th, Insider will convene a virtual live event featuring people from 100 People Transforming Business.
https://www.businessinsider.com/100-people-transforming-business-2021?ut...