Gary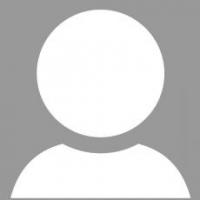 As I was finishing my psych degree in Fall 1971, I was offered a job as a group counselor for a new (and to be the first) comprehensive alcohol treatment facility in Alaska.   I was able to take night classes in the fall quarter so I could work during the day to afford to move to Alaska in January 1972.   After a challenging drive up through Vancouver Island, a couple ferry rides landing in Haines, an overturned vehicle in the middle of the Yukon at -50°, an aggressive border inspection entering Alaska, I arrived with $100 to my name, living in a trailer outside of town
The program was delayed in starting up until April, then Nixon cancelled all the federal funding two months later and I was out of a job.    Some may have heard of a sourdough (think old grizzled cranky miner), but I fit the more irreverent definition of "Sour on Alaska and No Dough to Leave."
After janitoring short term to be able to live, I ended up switching careers to telecommunications, thus ended up with a blue collar degree to complement my white collar degree.   Subsequently, I got involved in energy conservation (makes sense in Alaska), managing a weatherization program for a native Alaska social services non-profit helping 40 some odd villages become more energy efficient,   I then managed their corporate facilities and telecommunications.  I ended my workday career at the University of Alaska doing IT work for a couple of research institutions, retiriing a few years ago.
During this time, I married an Alaskan born young lady.  We raised a couple kids and had a small farm (try milking a cow at -30°). We  have both been involved in a number of local government commissions and non-profit organizations, giving back to our community.   I have been most passionate for several decades about calling out the need for action to mitigate what I call climate disruption.  For right brain release, I also play music, mostly for contradances.
So, if the question is what one does with a psychology degree, the answer is not necessarily the path one might have envisioned.   The more important question is what we do with the education we have been fortunate to receive and presumably now have the ability to critically think in ways that will benefit us, our families and friends, our communities and beyond.   Much is lacking in today's society in terms of acting beyond our own selfish needs and wants, along with a lack of emotional intelligence exhibited by far too many from the national level down.   In whatever way you can, give back to your communities.   Use the training you received from UCB to help our society be more civil and inclusive, while considering the long term future for the next generations.