Barbara Brass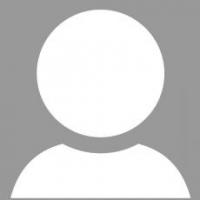 What I did with my B.A. in Psychology
My journey began in my pre-teen years with a search for self and a desire to grasp an understanding of humanity.  After graduating in 1974, I deftly continued using my newly gained knowledge to continue doing what I enjoyed the most.  That being my art interests which manifested in a ceramics business started in my teen years.  I toyed with the idea of going into teaching, which was short lived.  Continuing in the art field oppened up the opportunity to spend a few years being a model for  life drawing classes.  This was a dramatic psychological excercise in the reduction of my life long extreme shyness.  It worked!
My intention, in the early years of studying psychology, was to become a therapist.  What I did learn after I graduated, was that I would need much more life experience before attempting a further course of study towards becoming a therapist.  A trip traveling around Europe was a good step in that direction.  I had a desire for more interaction with various types of personalities.  I would encounter people who were quite different from me and my family.  This helped me to keep an open mind to the vast realm of behavior, thoughts and feelings in the human family.
I lived in Santa Clara, San José, and Los Gatos before moving to the Sacramento area to open a small sandwich shop with my sister in 1984.  This was also the moment in time when I came out to myself and my immediate family as a lesbian.  That cognizance and the forthcoming events of discovering the LGBTQ community, and soon, my life partner, would determine the trajectory of my life.
In 1984 I met and entered a committed relationship with Colonel Patsy Thompson who was in the Army National Guard at the time.  She spent 10 more years in the military.  We celebrated the demise of Don't Ask Don't Tell, of Proposition 8, and of the Defense of Marriage Act.  We celebrated Marriage Equality on the steps of San Francisco City Hall on June 26, 2015.  
Pat and I were married in California in 2008.  We have been activists, for many years, in the fight for LGBTQ rights.  We are the subjects of a documentary currently in production.  More information at  www.SurvivingTheSilence.com   and on Facebook at Surviving the Silence-Love and Impossible Choices.  We are writing a book to accompany this film about our lives.  
Life has taken me to places I had hoped to reach.  My education at U.C. Berkeley has had a significant impact on who I am and what I have done.  My goal was to have an impact on people's lives.  I feel I am accomplishing that in many ways.  Pat and I are doing public speaking, volunteering for Hospice, and are very involved with PFLAG.  www.PFLAG.org  I have also just started a blog at www.ColonelPatAndBarb.com