Yearbook 2020
Congratulations Psychology Class of 2020!
The Psychology Department commends you on this significant achievement. Even though we cannot be gathered physically to celebrate, we want to take this opportunity to celebrate you and your success in this online yearbook.
Included here is a digital version of the commemorative commencement scroll that Department Chair, Ann Kring would have handed to you during our ceremony.  We know a pdf can't replace the festivity of the celebration we had planned for you. So we hope you will consider joining us in May 2021 for the grandest graduation ceremony yet.
Scroll down for a snapshot of each of our graduate and undergraduate 2020 award winners as well as our graduating Ph.D. candidates and undergraduate students. Congratulations to each and every one of you!
Graduate Awards
Outstanding Graduate Student Instructor Award
Benjamin Swerdlow
Kaley Curtis
Ashley Halkett
Amanda Perez-Ceballos
Adam Krause
Zhimin (Mandy) Chen
Vanessa Castro
Jonathan Reeves
The Outstanding Graduate Instructor Award gives campus-wide recognition to excellence in teaching by Graduate Instructors (GSIs). GSIs are selected to receive this award based on faculty nominations and student evaluations of teaching performance.
Arnold L. Leiman Prize
This award honors the late Professor Arnold L. Leiman, who was recognized for his dedication to excellent teaching and scholarship as well as his generosity in mentoring students. Professor Leiman was deeply committed to inspiring interest and discovery amongst students. He helped inaugurate the popular Freshman and Senior program in the early 1990s in addition to serving as Chair of the UC Berkeley Faculty Trustee Board for the McNair Scholars program, which guides underrepresented and first- generation undergraduates into doctoral programs.  The Arnold L. Leiman Prize recognizes excellence in teaching and scholarship and provides support to an outstanding graduate student instructor who exemplifies these qualities.
Sheldon J. Korchin Prize in Clinical Psychology
Nicole Gumport
Enitan Marcelle
Jennifer Pearlstein
Jonathan Reeves
Benjamin Swerdlow
Aya Williams
This award honors the late professor Sheldon J. Korchin who founded the Psychology Clinic at the University of California, Berkeley in 1963. Professor Korchin was devoted to the training of clinical psychologists who valued and implemented the integration between science and practice, and to the opening of opportunities for ethnic minorities and disabled Individuals in Clinical Psychology. The Korchin Prize is awarded annually to outstanding graduate students in the Clinical Science Program for an exemplary dissertation plan, which through a creative blending of clinical and research perspectives best exemplifies the spirit of Clinical Science.
Stephan Jarjisian Prize in Behavioral Neuroscience
This award honors the late Stephen Jarjisian, who was a graduate student in the Department of Psychology poised to complete his Ph.D. When his life was tragically cut short in December, 2012. Stephen was a meticulous researcher in the Behavioral Neuroscience Program, a diligent Graduate Student Instructor, and mentor of undergraduates. His family and friends established the Stephen Jarjisian Prize in Behavioral Neuroscience to support promising Department of Psychology graduate students in the Neurosciences.
Undergraduate Awards
Departmental Citation in Psychology
The departmental citation award was initiated in 1955 by the Committee on Prizes to recognize distinguished undergraduate work in each department. The Departmental Citation is awarded to the top undergraduate in the Psychology Department based on all aspects of academic life including: research, coursework, writing, and service to the university.
Warner Brown Memorial Prize
Allison Fong
Iris (Zhilin) Li
Sydney Garcia
In 1958 a group of former students, friends, and colleagues of the late Professor Warner Brown established an endowment to support the Warner Brown Memorial Prize. This prize is awarded annually to graduating seniors in the Department who have shown great promise in psychological research.
Swan Research Prize
The Swan family created an endowment in memory of Katherine Craig Swan, a 1932 Berkeley honors graduate in Psychology. This Swan Research Prize, funded through the endowment, is given to outstanding undergraduate researchers to support their honors projects.
Graduates
Nicholas Angelides
Postdoctoral Fellow, Wharton Neuroscience Initiative, The Wharton School of the University of Pennsylvania
I'm finishing up my PhD in cognitive neuroscience working in Ming Hsu's lab, where my research in neuroeconomics has examined human motivation and decision-making. My work uses computational modeling and functional neuroimaging to explore how we make decisions about working hard for ourselves and others.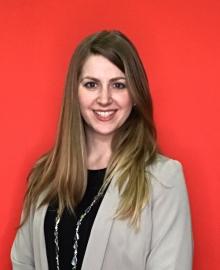 Casey Leigh Brown
After completing my Ph.D. I will be a postdoctoral fellow at UC Berkeley.
I study interpersonal emotional processes in connection with mental and physical health. My dissertation research examines how emotion perception goes awry in various neurodegenerative diseases, and the neural correlates of emotion perception deficits.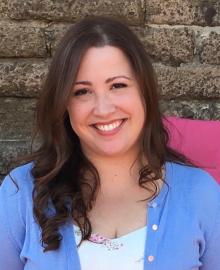 Dyan E. Connelly
Dyan will be completing her postdoctoral fellowship at the Long Beach VA Healthcare System as their Advanced Mental Illness Fellow.
Dyan is interested in socio-emotional processes in vulnerable populations undergoing major life transitions. Her dissertation examined the association between the use of pronouns in dementia patient-caregiver interactions and caregiver mental health outcomes.
Michael Robert Dolsen
After completing my PhD I will be a postdoctoral fellow in the PTSD program at the San Francisco VA.
My research has focused on how sleep and circadian factors contribute to psychological functioning across the lifespan.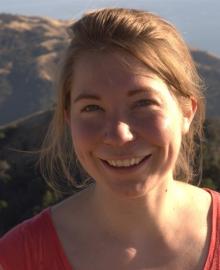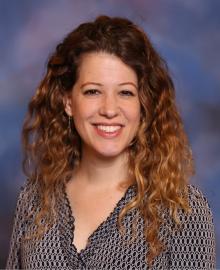 Neta Gotlieb
I see science as an ever-growing jigsaw puzzle with scientists working diligently to contribute one piece at a time. I feel fortunate to be able to contribute my own.
I am interested in the neural and endocrine events that are fundamental for successful female reproduction, from ovulation, pregnancy, and fetal development, to birth. My research investigates how these processes are impacted by disturbances such as stress and circadian disruption, both of which lead to decreased reproductive success.
My research has broadly aimed to elucidate the factors that manipulate links between cognition and emotion, with a focus on understanding individual differences in how people choose to control or change their emotional experience and process emotional information.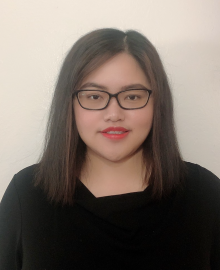 Wan Chen Lin
"Believe in yourself" and "Appreciate what you have" are quotes that encourage me, in the past, present, and in future as I continue doing research and exploring the beauty of our nature and world.
My research aims to investigate how childhood and adolescent life experience with resource scarcity and uncertainty can affect activity and functions of dopamine and cortico-striatal neural circuits and alter vulnerability to addiction, learning, and decision-making behavior.
Vinitha N Rangarajan
"It always seems impossible until it's done" ~ Nelson Mandela
Completing a PhD program has been one of the most challenging, yet rewarding experiences of my life. Post graduation, I will do a postdoctoral fellowship and am hoping to later start my own lab. Go bears!
My research studies the neural and electrophysiological basis of visual perception; in particular, I study how our brains process competing visual inputs and create one cohesive perceptual experience.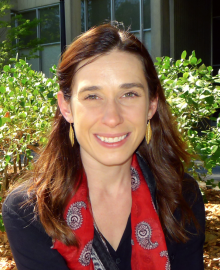 Amy Harrison Sanchez
Amy will be the postdoctoral fellow in Substance Use, PTSD, and Co-Occurring Disorders at the San Francisco VA Medical Center.
My research examines whether the physical reactions of close family members synchronize while they are having emotional conversations, and whether this synchrony is different if one of the family members has schizophrenia.
Joseph Winer
Joe is starting a postdoc at Stanford working with Elizabeth Mormino in the Fall. He plans to continue studying sleep and hopes that his work may one day lead to sleep-based therapies to delay and prevent neurodegenerative disease.
Joe's dissertation research investigates connections between sleep, memory, and the proteins that cause Alzheimer's disease.
Undergraduates - Honor Thesis Candidates students listed first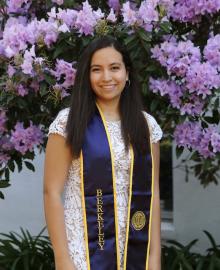 Sofía Isabel Andrade
Honors Thesis Candidate
I am so grateful for all of the wonderful opportunities and experiences I have had as a psychology student at UC Berkeley. Thank you to my family and friends for their support throughout these past four years!
Thesis Title: Parental and Cultural Influences on Chinese American Adolescents' Emotion Regulation Research Mentors: Kaley Curtis & Helena Karnilowicz Faculty Sponsor: Prof. Qing Zhou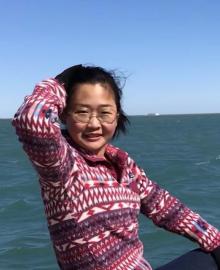 Enna Yuxuan Chen
Honors Thesis Candidate, Psi Chi Honors Society Member
I love and miss you all. For more information, please check: linkedin.com/in/ennayuxuanchen/
Thesis Title: Cultural Variations in the Appraisals of Awe Research Mentor: Professor Yang Bai Faculty Sponsor: Professor Dacher Keltner
Xinyi Chen
Swan Research Prize Winner, Honors Thesis Candidate
Be open and let life unfold naturally.
Thesis Title: Relations among Neighborhood Disadvantage, Cumulative Risk, and Self-Regulation in Chinese American Immigrant Children Research Mentor: Stephanie Haft Faculty Sponsor: Prof. Qing Zhou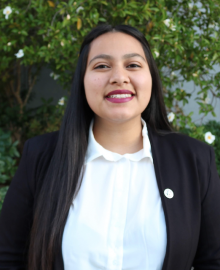 Carla Fernández
Honors Thesis Candidate
My most memorable experience was doing research as an honors student. It opens the door to other opportunities and it tests whether research is the right career path. It made me really proud once I saw the ending result.
Thesis Title: Symptoms of Depression and Anxiety in Patients with β Thalassemia Major and E/β Thalassemia Research Mentor and Faculty Sponsor: Professor Ricardo F. Muñoz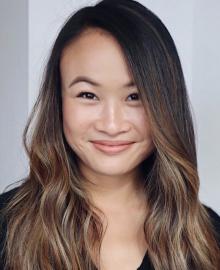 Allison Ashley Fong
Warner Brown Memorial Prize Winner, Honors Thesis Candidate
Thesis Title: The Impact of Speech Complexity on Preschooler Attention and Listening Comprehension Research Mentor: Ruthe Foushee Faculty Sponsor: Prof. Fei Xu
Lianne Erica Frick
Honors Thesis Candidate, Phi Beta Kappa Initiate
Thesis Title: Perceptions and Stereotypes of Asian-White Biracials Research Mentor: Paul Connor Faculty Sponsor: Professor Serena Chen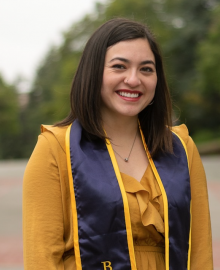 Sydney Belen Garcia
Warner Brown Memorial Prize Winner, Honors Thesis Candidate
1 thesis, 3 years of salsa dancing, 2 research programs, 2 Golden Bear Orientations, and several amazing friends. Wouldn't trade my Cal experience for anything. #gobears
Thesis Ttile: News Awareness and Community Social Support in a Sample of Mexican Farmworkers Research Mentor: Maria Monroy Faculty Sponsor: Professor Dacher Keltner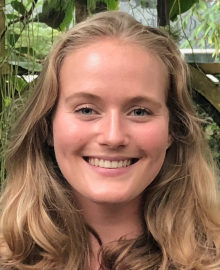 Grace Todd Horton
Honors Thesis Candidate
Joining a research lab shaped my Berkeley experience and made me realize that I wanted to pursue a PhD. Cal has taught me how to be independent and given me the confidence and courage to go after my goals. Excited for what comes next!
Thesis Title: Comparing Overheard and Child-Directed Speech in a Naturalistic Setting: A Case Study Research Mentor: Ruthe Foushee Faculty Sponsor: Prof. Mahesh Srinivasan
Ham H. Huang
Honors Thesis Candidate
If you only learn two things about what psychology is, I think it should be 1. it does not study how to do magic mind-reading and 2. it studies why and how we already are magical mind-readers.
Thesis Title: A Role for Working Memory in Shaping the Action Policy for Reinforcement Learning Research Mentor: Dr. Samuel D. McDougle Faculty Sponsor: Professor Anne G.E. Collins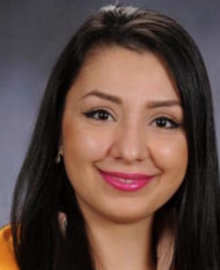 Neda Karimi
Honors Thesis Candidate
Thesis Title: Effects of Diagnostic Status and Prescribed Stimulant Medication on Later Substance Use in Girls with ADHD Research Mentor: Enitan Marcelle Faculty Sponsor: Prof. Stephen P. Hinshaw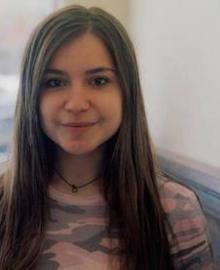 Madeline Kushner
Honors Thesis Candidate, Psi Chi Honors Society Member
Thesis Title: Presenting an Inauthentic Self: Consequences of Concealing a Threatened Identity Research Mentor: Derek Brown Faculty Sponsor: Prof. Drew Jacoby-Senghor
Zhilin Li
Warner Brown Memorial Prize Winner, Honors Thesis Candidate
Thesis Title: Awe, the Two Facets of the Small Self, and Cultural Variations Research Mentor: Dr. Yang Bai Faculty Sponsor: Prof. Dacher Keltner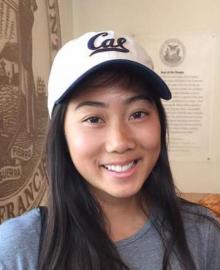 Sabrina Lu
Honors Thesis Candidate
Uncertainty will be your best friend, so get used to it.
Thesis Title: Gender & Perceptions of Juvenile Criminality Faculty Sponsor and Research Mentor: Prof. Frederic Theunissen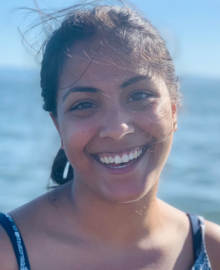 Ajitha Mallidi
Honors Thesis Candidate
Thesis Title: The Effect of Parent Psychopathology on Adolescent Sleep Health Research Mentor: Garret Zieve Faculty Sponsor: Prof. Allison Harvey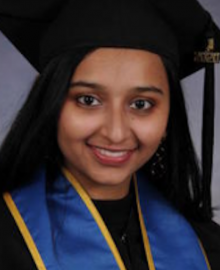 Merusha Mukherjee
Honors Thesis Candidate
"Courage is what it takes to stand up and speak. Courage is also what it takes to sit down and listen." -Winston Churchill
Thesis Title: Accuracy in Indirect Assessment of Lies and Truths: Perceived Interpersonal Attractiveness Predicts Truth-Telling Research Mentor: Daniel H. Stein Faculty Sponsor: Prof. Dana R. Carney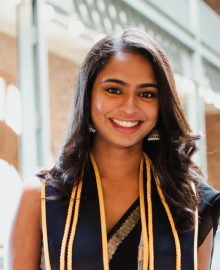 Apoorva Polisetty
Honors Thesis Candidate
Thesis Title: An Idiographic Analysis of Stress as a Predictor of Tobacco Use and Craving Research Mentors: Peter Soyster and Hannah Bosley Faculty Sponsor: Professor Aaron J. Fisher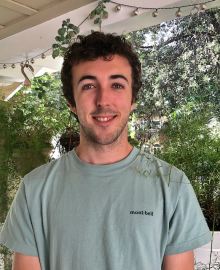 Joseph Allen Spillane
Honors Thesis Candidate
Thesis Title: Modelling Within-Person Longitudinal Relationships between Affect and Cigarette Use: An Ecological Momentary Assessment Study Research Mentors: Hannah Bosley & Peter Soyster Faculty Sponsor: Prof. Aaron Fisher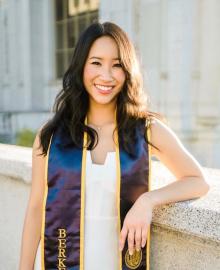 Jewelia Karina Yao
Departmental Citation in Psychology Award, Swan Research Prize Winner, Honors Thesis Candidate
It really takes a village – thanks to my little village of family, friends, and mentors who cheered me on, nurtured me, and supported me in achieving my goals. I wouldn't be here without you.
Thesis Title: Sulcal Depth in Lateral Prefrontal Cortex Predicts Verbal Working Memory in Childhood Research Mentor: Willa Voorhies Faculty Sponsors: Prof. Silvia A. Bunge and Prof. Kevin S. Weiner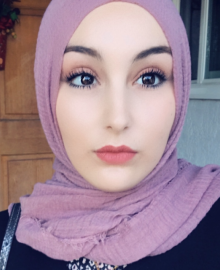 Esraa Abukhadra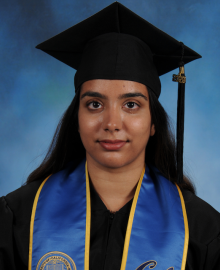 Nikita Acharya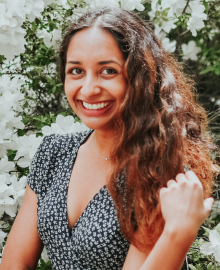 Anjali Alamshaw
"Perhaps this is what this season is all about: trusting in the unknowns, finding gold in the little things, trading fear of what's uncertain for freedom to thrive within it."
Dema Aldabbas
I promise you, the sun will shine on us again.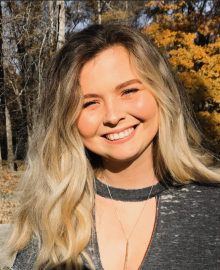 Reilly Kathleen Alridge
Psi Chi Honors Society Member
"The ultimate measure of a man is not where he stands in moments of comfort and convenience but where he stands in times of challenge and controversy." - MLK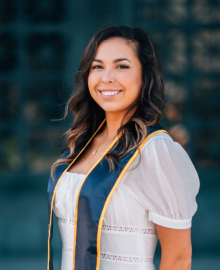 Mariana Rae Altamirano
Diana Garcia Ayala
Give yourself another day, another chance. You will find your courage eventually. Don't give up on yourself just yet.
Crystal (Yanxin) Bai
"In the depth of winter, I finally learned that within me there lay an invincible summer."
Jenny Victoria Bakalor
Always Forward, Never Back! Be present in every moment, and try to live everyday like it is your last, because nothing is guaranteed in life!
Ipsha Banerjee
"Life isn't about waiting for the storm to pass; it's about learning to dance in the rain." - Vivian Greene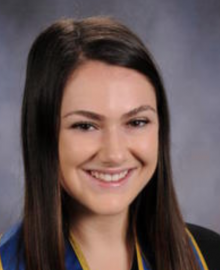 Samantha Becker
Andrea Bravo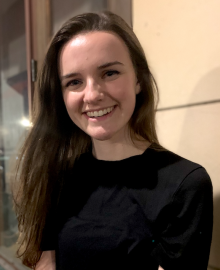 Philippa Le Cesne Byrne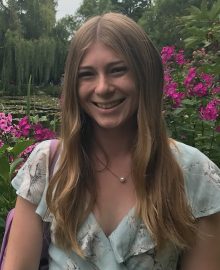 Chloe Campbell
Psi Chi Honors Society Member
My most memorable moment is sitting with my friends on the first day of Psychology of Sleep with Matt Walker. His lectures always sounded like a TED Talk!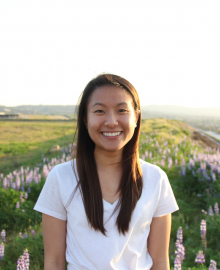 Rachael Chang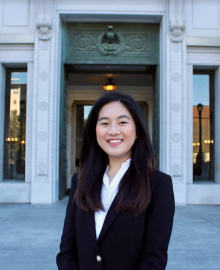 Stephanie Chang
"You have to hold out to see how your life unfolds, because it is most likely beyond what you can imagine. It is not a question of if you will survive this, but what beautiful things await you when you do." - Chanel Miller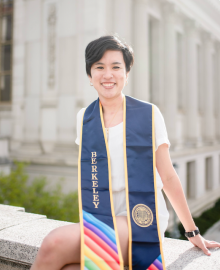 Chelsea Sechi Chen
Psi Chi Honors Society Member
The Psychology program at Berkeley has provided me with the confidence and skills to approach any career path I choose. I'll be working as a medical scribe while I apply to medical school.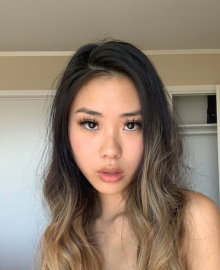 Irene Ning Chi
The best course was with Matthew Walker (Psychology of Sleep). I sleep at least 8 hours a day after taking that class and I think everyone should as well!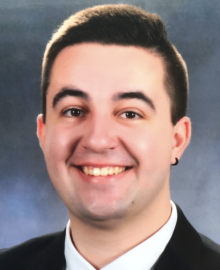 Trevor Christenson
Psi Chi Honors Society Member
Sincerest appreciation to professors Zhou, Okonofua, Fisher, Ayduk, and Harvey - what a gift it was to share classrooms with you all! Keep up the challenging and important work.
Clara Chung
Helen Chung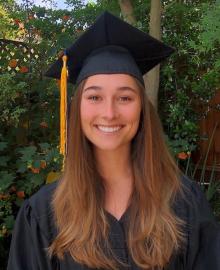 Cameron Paris Coffey
"Self control is strength. Calmness is mastery. You have to get to a point where your mood doesn't shift based on the insignificant actions of someone else. Don't allow others to control the direction of your life."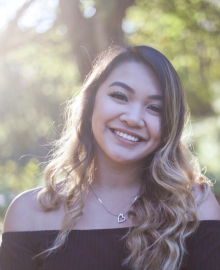 Crystalyn Ayleen Dela Cruz
Different individuals and different communities heal differently. It's time to dismantle the belief that there is only one way to heal, support, and treat mental illness.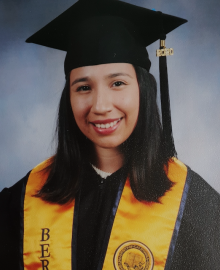 Selina Anahi Cruz
It's not how you start, it's how you finish AND I MADE IT!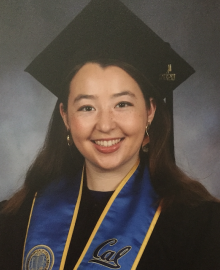 Emily Demsetz
"Folk in those stories had lots of chances of turning back, only they didn't. Because they were holding on to something. That there's some good in this world, Mr. Frodo. And it's worth fighting for."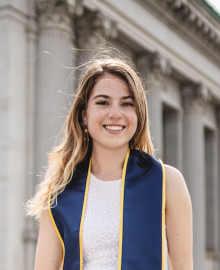 Ceylan Ersoy
Cheers to the happiest of memories, best friends, endless support from family, and the greatest university. I am eternally grateful. Go bears!
Yasmeen Faisal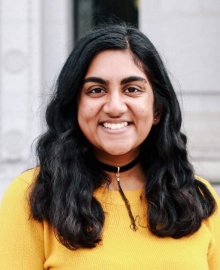 Michelle Fernando-Kammalage
All I've learned is that we've only scratched the surface of human psychology. As you move forward, remember to stay open-minded, empathetic, and curious.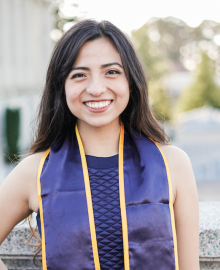 Marbrisa Cristal Flores
I met my best friends, Liam and Choki, while studying for Psych 101. We made up hilarious mnemonics for every class after that! I leave with these fond memories and am psyched for what lays ahead.
Kara Lauren Fukui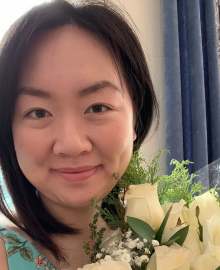 Kelsey Ka Fung
Try anything and everything! Your time as a college student will be some of the most memorable few years of your life. I can honestly say my time at Cal has been tremendously valuable and unforgettable.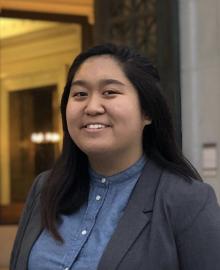 Andion San Gabriel
"We're graduating! I love that for us."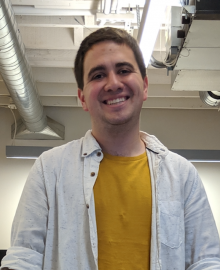 Myer Galis
I'll always remember all the amazing people!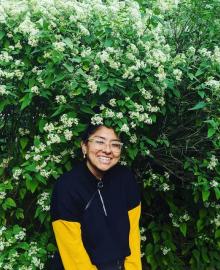 Alma Isabel Barrera Garcia
"I wish there was a way to know you're in the good old days, before you've actually left them." – Andy Bernard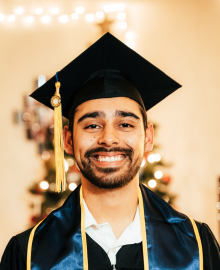 Christian Angel Gonzalez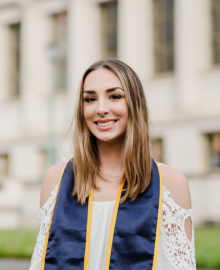 Sydney Ann Griffith
Go bears :)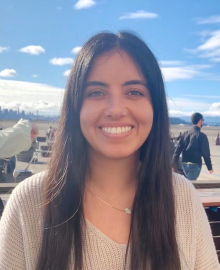 Chloe Hekmat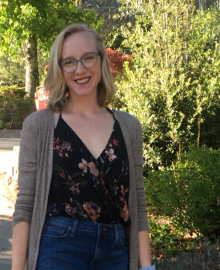 Abigail Katherine Winn Hornig
"Everyone is a genius. But if you judge a fish by its ability to climb a tree, it will live its whole life believing that it is stupid."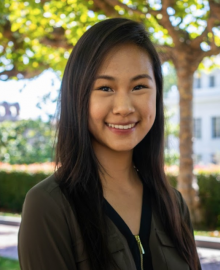 Michelle Annie Huang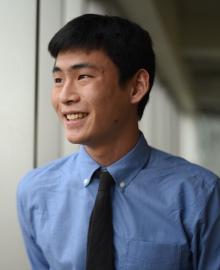 Matthew Jewik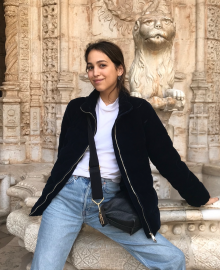 Andrea Johnson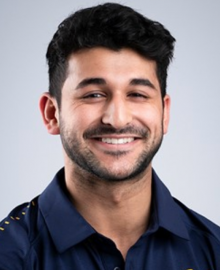 Asad Jooma
Transferring to Cal was one of the best decisions I have ever made. Although the courses were challenging, I feel prepared for the real world and ready to start my journey. Thank you Cal for all the memories, even if I only got to be here for one year, I will cherish my time forever!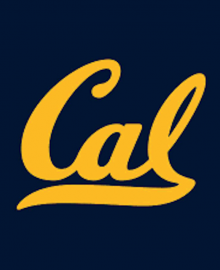 Aidan Kahng
"Remember that the happiest people are not those getting more, but those giving more." - H. Jackson Brown, Jr.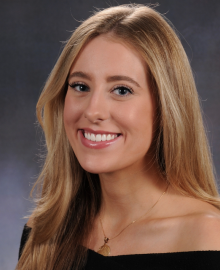 Jennifer Marie Kelly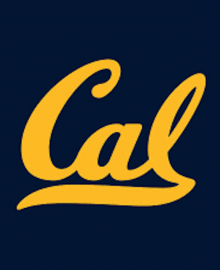 Hajin Joanne Kim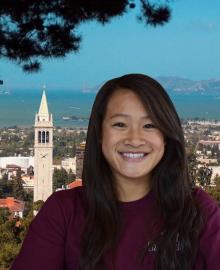 Cindy Kreeck
"Fall down seven times, stand up eight."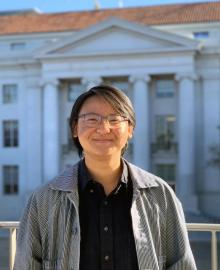 Sam Ku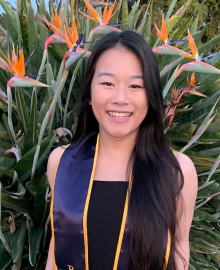 Elizabeth Kaitlyn Kwong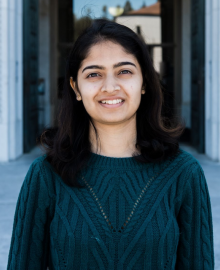 Aditi Lahiri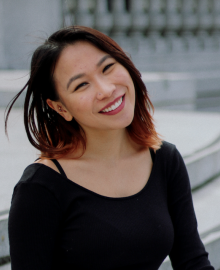 Valerie Lam
Psych taught me to live life with intention instead of sliding into jobs, relationships, & decisions. With this in mind, I'm moving forward with the intention to learn even more about the world & me.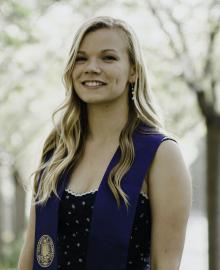 Linnea Lampinen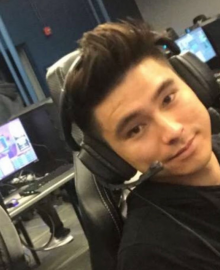 Jacob Sherman Lee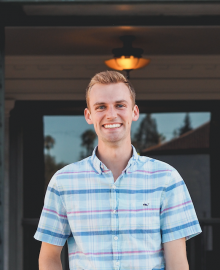 Dean Edward Lewis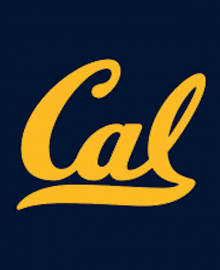 Haixian Liao
Psi Chi Honors Society Member
Learning under the well-known and well-respected professors Mary Main and Erik Hesse through their Attachment Theory seminar was a highlight to my UG experience.
Madison Main
Following graduation I will be attending Pepperdine to get a masters in Clinical Psychology with an emphasis in Marriage and Family Therapy. I am beyond excited to start this new chapter in my life.
Laurel Mariclaire Martinez
I have loved my time as a Psychology student at Cal! This August I will be starting work at Oracle as a Business Development Consultant. Go Bears and Fiat Lux!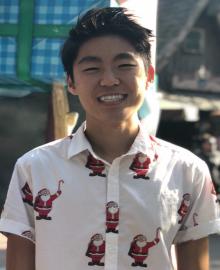 Eric Matthew Matsunaga
You can't be afraid to move on and try something new; not everything's going to work, but nothing's going to happen if you don't put in the work.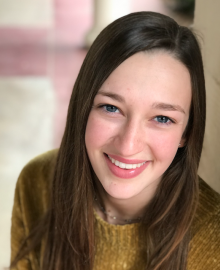 Sophie McMullen
"Tell me, what is it you plan to do with your one wild and precious life?" -Mary Oliver (via Professor Robert Reich's final lecture)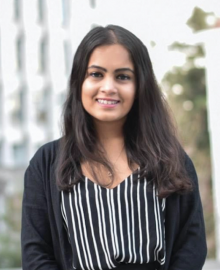 Juhi Mehta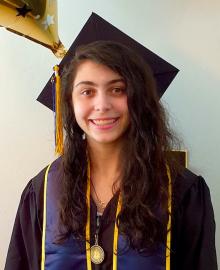 Nicole Parastoo Mirabadi
"The only way to do great work is to love what you do. If you haven't found it yet, keep looking. Don't settle. As with all matters of the heart, you'll know when you find it." ~Steve Jobs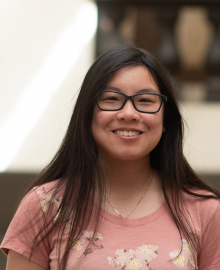 Thienthy Nguyen
Don't be afraid to reach out to others. You meet the most wonderful people when you do.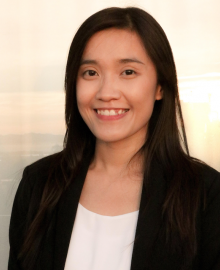 Tien Vu Cat Nguyen
I chose Berkeley because I wanted a self-served buffet instead of being served. I got exactly that, and even more. It broke me down but it also broke down my walls and confusions. I was surrounded by the best people and found my true purpose.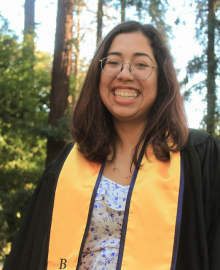 Pamela Patino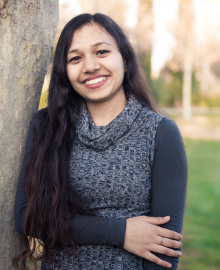 Niti Pawar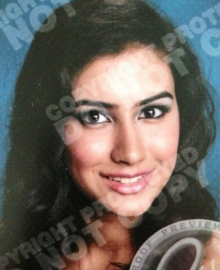 Zyina Peeran
Every UC Berkeley Psychology professor that I have had thoroughly impressed me with their open-mindedness and passion.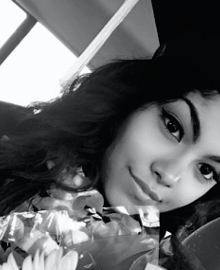 Patricia Garcia Pereida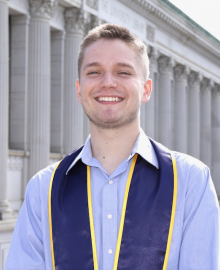 Kuba Nicolas Piotrowski
I realized, through Prof. Keltner's class, that happiness truly is an innate emotion. Even in the darkest times, you can always be happy.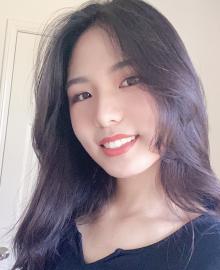 Bethy Qin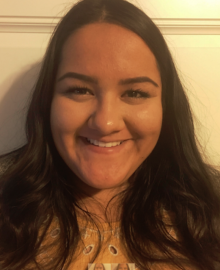 Erika Marisela Ramos
As Babe Ruth said, "Never let the fear of striking out keep your from playing the game."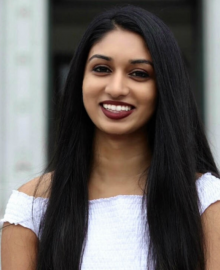 Nikitha Reddy
"The future belongs to those who believe in the beauty of their dreams." - Eleanor Roosevelt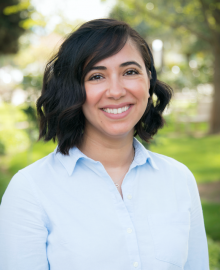 Cristal Resto
"The future belongs to those who believe in the beauty of their dreams." -Eleanor Roosevelt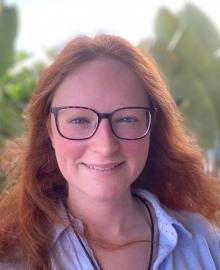 Izabela Nicole Rice
Phi Beta Kappa Initiate
"Never let the future disturb you. You will meet it, if you have to, with the same weapons of reason which today arm you against the present." - Marcus Aurelius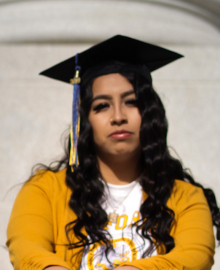 Karina Rosales
"Your issues live in your tissues"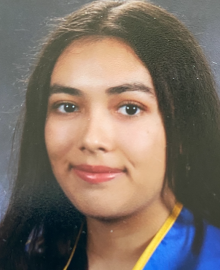 Amanda Maria Sainez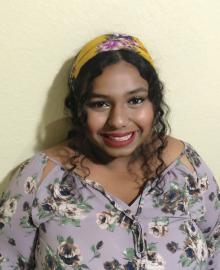 Maryam Sahar Samimi
"Our lives begin to end the day we become silent about things that matter." - Martin Luther King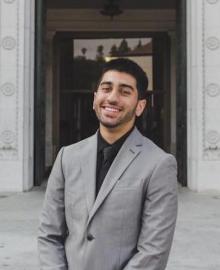 Karam Samplay
Growing up in the Bay, School in Berkeley has been a completely different and Unique experience from what I am used to. I look forward to carrying this prestige and knowledge into the future.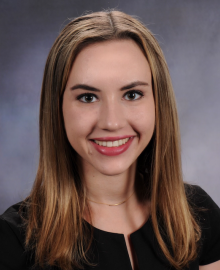 Natalie Joy Silverstein
Phi Beta Kappa Initiate, Psi Chi Honors Society Member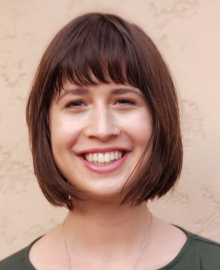 Dania Smithstein
Phi Beta Kappa Initiate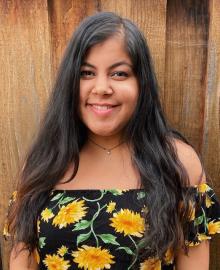 Meghna Srivastava
Thank you UC Berkeley for the amazing people that I've met, the experiences that I've had, and the memories that I'll cherish forever. Berkeley will always have a piece of my heart!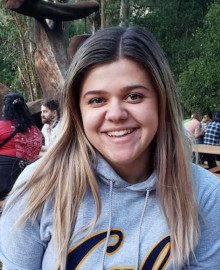 Maria Stanica
Psi Chi Honors Society Member
"One always begins to forgive a place as soon as it's left behind." -Charles Dickens I'll miss you, Cal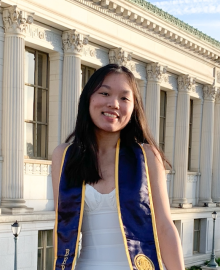 Hannah Nicole Tran
Thanks for the memories (and thank you hippocampus for hitting the save button)! Go bears! <3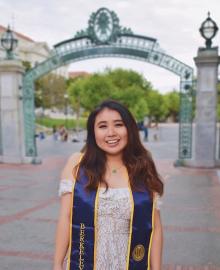 Kimmie Tran
Thank you to all that have lead me to this path today.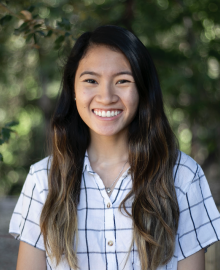 Tiffany Tran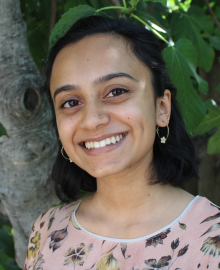 Nikhila Udupa
Phi Beta Kappa Initiate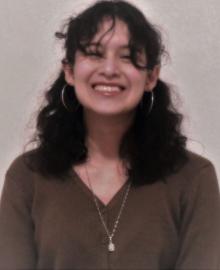 Vanessa Vazquez-Ochoa
"The political is personal and the political impinges on the personal" - Oliva M. Espin. To have the best practice we must look at our positionality, privileges, and see how we may use that to help others.
Karen Shau-Wen Wang
"Créer, c'est-à-dire choisir et parachever ce que l'on a choisi."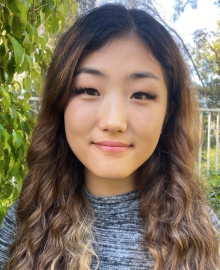 Angie Won
Doubling in Psychology has taught me to think critically about the world around me, act purposefully towards my goals, and empathize constantly with others.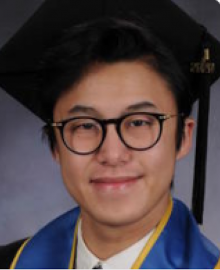 Andrew Wong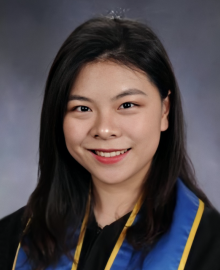 Shengyi Wu
Pauline E Yue
Psi Chi Honors Society Member
The memory is almost always worth more than the regret.
Kai Chun (Boris) Yung
Go fit it. Don't hesitate!!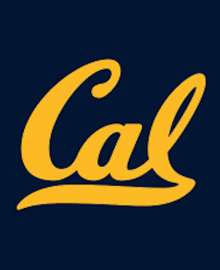 Jessica Zhou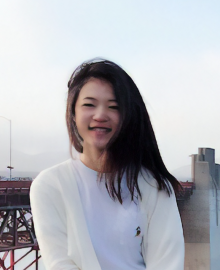 Minwan Zhu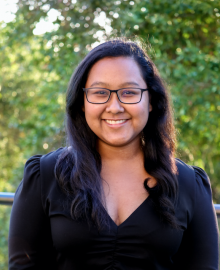 Zulaika Zulkephli
This program has given me the chance to examine myself and my relationships, to improve as a person and a student and to see every person as a whole.