Serena Chen: Marian E. and Daniel E. Koshland, Jr. Distinguished Chair for Innovative Teaching and Research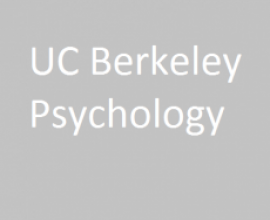 Marian E. and Daniel E. Koshland, Jr. Distinguished Chair for Innovative Teaching and Research
Purpose
Established in 2009 by Dan's and Bunny's children to honor their transformational legacy at UC Berkeley, The Marian E. and Daniel E.
Koshland, Jr. Distinguished Chair for Innovative Teaching and Research will reward and support the work of a faculty member at the University
of California, Berkeley, who has shown innovation in teaching and research, and has inspired her or his students and colleagues through
her or his unique and interdisciplinary approach to higher education.
Professor Chen was also awarded the Distinguished Teaching Award for Social Sciences in 2011.
For more information on her lab Self, Identity, and Relationships (SIR), please see: http://socrates.berkeley.edu/~serchen1/