Jing Xu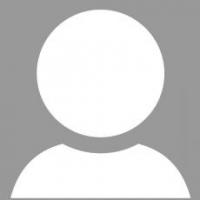 Dear Berkeley Psychology,
I graduated last year from the Psychology Ph.D. program and am currently a post-doc fellow at Johns Hopkins University doing research
on stroke patients' recovery.  I'm writing to provide some account as a recent graduate from the west wing of Tolman Hall:
Her experience in Tolman is life-changing.  It gives her a broader horizon and enormous strength, which are the two keys to carry on in
the world outside of Tolman.  More importantly, it changes her worldview and tells her what is the essence of life, what are to be
valued, and what are not.  It gives her this solid foothold to step forward, and only from it there, can she set her path straight.
Looking back at the first year in graduate school, what a naive child she was.  Those six years in Tolman hall, she has learned so much from
learning and teaching in the classrooms, sweating though her research projects, interacting with her advisors, teachers, and peers, and
overall, being submerged in and constantly stimulated by all the brilliant and compassionate people walking in and out of this building.
Finally, a special mention to the experience of working closely with my two advisors, Rich Ivry and Tom Griffiths.  First hand observation
of how they interact with their surroundings as the most intelligent scholars and most humble, caring, and disciplined human beings has
taught me so much.
So to answer your question of "where are you and what are you up to:"she is on her road to become one of those learners and to change a few
things out there.  Don't know how far she can go, but she is trying her best.
Go Bears,
Jing
---
Jing Xu
Post-doc Fellow
Department of Neurology
Johns Hopkins University