Alan B. Frol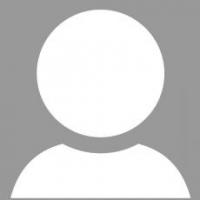 Good morning:
I am responding to your recent email on career path since graduating from Berkeley.
University of California, Berkeley: Psychology major graduated in 1972.
University of Minnesota, Minneapolis:  Experimental Psychology graduate in 1987
University of Houston:  Neuropsychology Program during graduate years at Minnesota; 2 years
Private practice: Neuropsychological rehabilitation acquired brain injuries in various settings; 8 years
UT Southwestern Medical Center: Postdoctoral Neuropsychology and re-raining in Clinical Psychology; 3 years
Present endeavors:        Clinical Neuropsychology services of evaluation of neurologic, psychiatric, and medical patients through services at UTSW and Parkland Memorial Hospital, an Academic Medicine Hospital and Community Hospital
Clinical training of Clinical Psychology graduate students through supervision and teaching
Research on cognition and mood in a variety of patient populations
UT Southwestern Medical Center:  Clinical Assistant Professor, Department of Psychiatry,
Neuropsychology service; 17 years - present
Rehabilitation Counseling; 7 years - present
Private Practice:  Neuropsychology Services; 9 years – present
I remain active in professional organizations and professional development including training in Therapeutic Assessment over the past two years with potential goal of certification of this very interesting blend of assessment and focusing change therapeutically.
I have very fond memories of my time at Berkeley, during the interesting times of the late 1960's and wish the students and faculty and staff the very best in these times.
I have truly found Psychology an area of continued interest and passion over the decades.
Alan B. Frol, Ph.D.
Clinical Assistant Professor
Department of Psychiatry
UT Southwestern Medical Center